Hair Braiding & Henna Tattoos
To enjoy hair braiding and henna tattoos drive north from Las Gaviotas on the free road back to the beach town of Rosarito.  It is about a 10-minute drive along the Pacific ocean.  Park and head to the beach in front of the Rosarito Beach Hotel or Papas & Beer. You will find men and women on the beach with photo portfolios of types of hairstyles and henna tattoo styles. Negotiate for lower prices based on the number of people they will work on.
Hair braiding and henna tattoos take a while to do. If you have several people in your group you may want to hire several artists to work on everyone simultaneously.  Speaking from experience, we have done this several times with our three daughters and typically several of their friends. You will need patience. Parents - Order a beer or margarita to enjoy while you wait (also speaking from experience).
A henna tattoo is made with dye from the henna plant. The tattoo is often made with a specific amount of henna powder mixed with other ingredients, such as water or tea. The paste is placed in a small piping bag and then piped on the skin.  Some artists use a toothpick to apply the henna.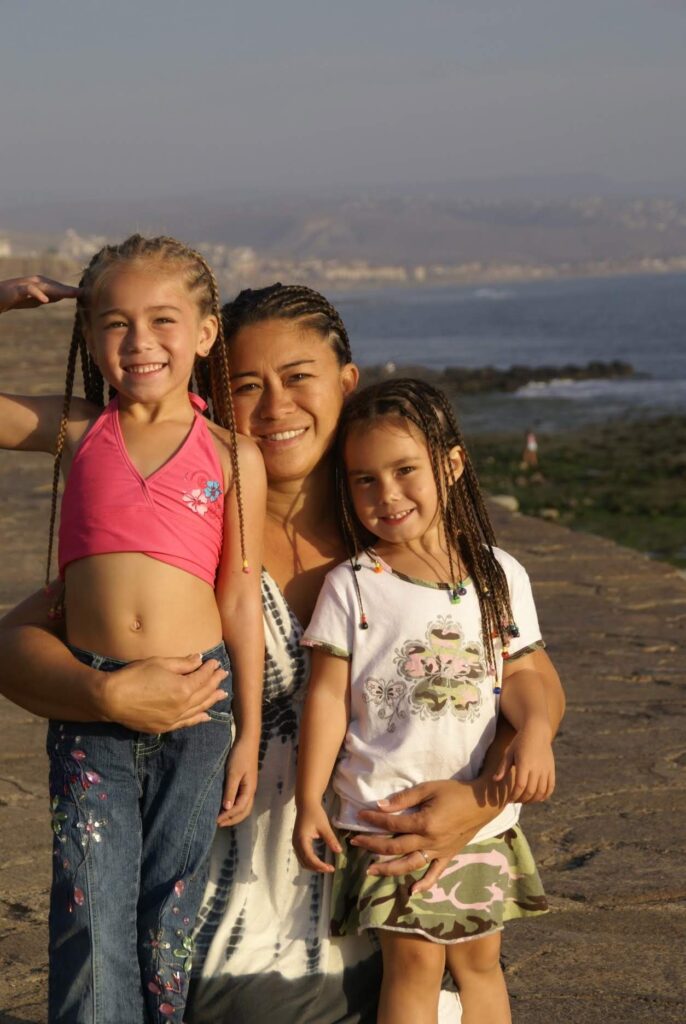 You can tell by the smiles on their faces that everyone loved getting pampered while receiving a new look. Bring the boys also for a tribal face tattoo. The tattoo will last many days so think this thru if the kids will be returning to school soon.  Nothing says good parenting like dropping your kid off at school with them sporting a tribal tattoo on half their face.