Las Gaviotas Rentals provides the perfect beach vacation rentals for you and your loved ones. If you've always wanted a beautiful place to rest, relax, and enjoy the surf and breeze in Rosarito Beach, we have you covered.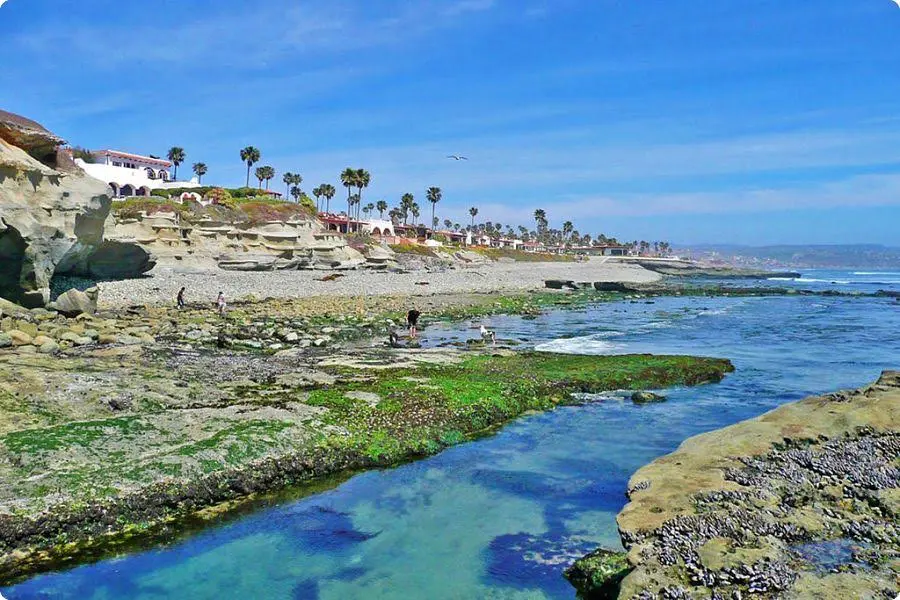 Las Gaviotas, Rosarito Beach, Baja, Mexico
Bring the whole family.  If you're traveling with a boisterous and lovable bunch, this comlex is perfect for a crowd. Whether you're part of a multigenerational family reunion or a pack of surfers on a weekend getaway—it's just 45 minutes from downtown San Diego to our front door and to one of the best surf breaks around.  Our vacation homes have surfboards, SUPs, and kayaks to enjoy the Baja coast, which stretches endlessly in front of our homes.
Las Gaviotas, Rosarito Beach, Baja, Mexico
Enjoy the Pacific Ocean in a gated community filled with families of all ages.  All of the homes have unique Spanish architecture with stunning ocean views.  The cobblestone walkway between the sea and the complex spans from one end of the community to the other.
We offer beautiful rental homes located at the most popular and well-known resort on the Northern Baja's Pacific Coast. It is located just 10 minutes south of Rosarito and 30 minutes south of San Diego. The Mediterranean-style setting has 300 Spanish-style homes with a private beach. If you are looking for a retreat in a family-friendly atmosphere, Las Gaviotas Rentals are for you.
Pick Your Las Gaviotas Rental
Las Gaviotas offers a wide variety of vacation homes to suit different types of guests. There are 1-bedroom to 6-bedroom homes available. Please note that the complex has a rule of having a maximum of 2 persons per bedroom. For example, a 1-bedroom home can have no more than two persons in it, while a 5-bedroom home can accommodate up to 10 people. All of our vacation rentals have beautiful Spanish architecture with balconies, outdoor tables, umbrellas, and great views of the Pacific Ocean.
Enjoy the Beauty of Baja California
If someone described Las Gaviotas as a paradise, they wouldn't be far from the truth. Las Gaviotas is in the midst of some of the most beautiful landscapes in the world. As you explore and try different activities in the Rosarito Beach area and the resort, you'll notice the swaying palm trees, pounding surf, beautiful beaches, breathtaking views, and stunning architecture.
Testimonials
Had an amazing stay at the Point Break Villa in Las Gaviotas! Booked the spot the day before and Mark gave me a call right after booking to tell me a bit more about the house, community and answer any questions I had. The house itself was very spacious, clean, and had plenty of water sports equipment to use. The guidebook they provided was easy to follow and included all the information we needed to get to the house, enter the Las Gaviotas community and get around once inside the house. I would highly recommend this location for anyone looking to relax and spend some quality time in Baja! Thanks, Mark!
By Jesse M – Stayed at Point Break Villa
Having been to Las Gaviotas before, this house exceeded expectations. The pictures do not do the house justice. The garage is HUGE, the balcony has an awesome open view of the water (even though the house does not sit on the water) and the common areas (kitchen, dining room etc.) fit everyone perfectly. This house is one of the best houses I have stayed in and the communication between Antoinette/Mark was phenomenal. Highly recommend. We will definitely be staying here again.
By Gregory K – stayed at Endless Summer Villa
This property has it all. It's spacious, extremely clean, well kept, has a great location within the community, and the sight you see out the front windows every morning is pure magic. The homeowners are also very friendly, accommodating, and communicative, which I personally find to be equally important in the rental experience.
By Stena C – Stayed at Endless Summer Villa