Enjoy the bird song of the Las Gaviotas Swallows.  More importantly, enjoy the fact that they eat insects and especially the mosquitos that otherwise would drive you nuts while buzzing around your ears at night.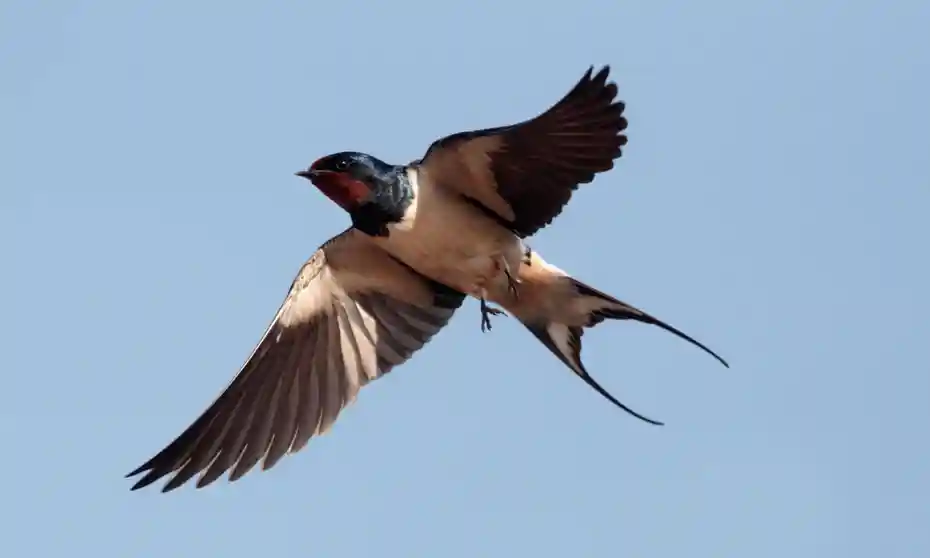 6,000 Mile Migration
The swallows migrate annually from Goya, Argentina (6,000 miles south), each March, and return to Argentina, each October. The Swallows' faithful return to Las Gaviotas roughly coincides with St. Joseph's Day on the church calendar, March 19.  The birds are Cliff Swallows and you will see their cone-shaped mud swallow nests under the eves of the villas of the complex.
History of the San Juan Capistrano Swallows
St. Joseph's Day and the Return of the Swallows Celebration is a world-renowned tradition celebrating the annual return of the famous swallows to Capistrano, California. This tradition was started by Father O'Sullivan in the 1920s at Mission San Juan Capistrano, a California landmark and historic home of the swallows, and is celebrated each year on March 19th.
When the Swallows Come Back to Capistrano
In 1939, songwriter Leon Rene was listening to the radio one morning when he heard the announcer say the swallows were about to arrive at the Mission San Juan Capistrano. He got the idea for a song and wrote: "When the Swallows Come Back to Capistrano." The song was a hit.
When the swallows come back to Capistrano
That's the day you promised to come back to me.
When you whispered farewell in Capistrano
Twas the day the swallows flew out to the sea.
Singer Pat Boone in 1957 made it to #80 on the Billboard chart for his version of "When the Swallows Come Back to Capistrano."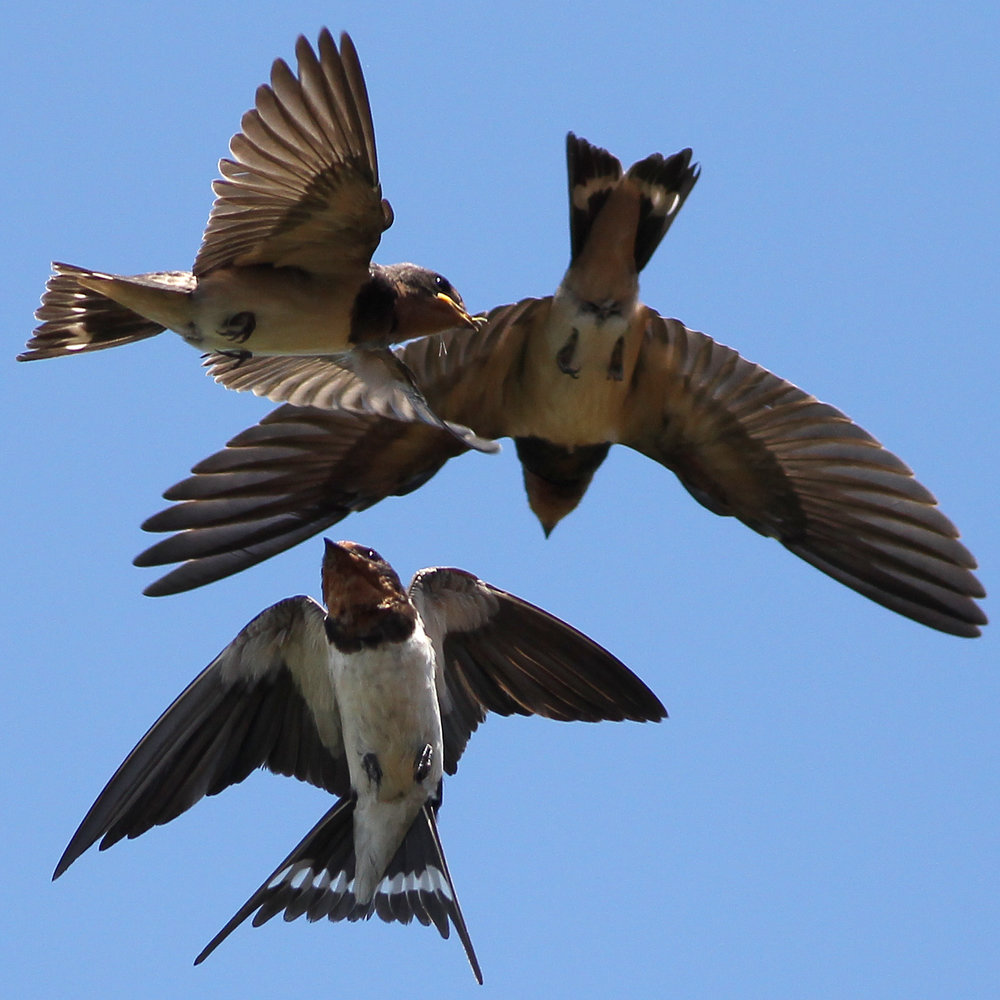 Conservation
The swallows are a part of Las Gaviotas. Homeowners are encouraged to allow the birds to build their homes in the eves of their roofs.  Here are the Las Gaviotas rules:
Las Gaviotas Homeowners may discourage birds from nesting on the property if the nest is still unfinished. The nest "foundations" can be power washed down. Once the birds have built their "walls and a roof", don't touch the nest. The birds are protected by law.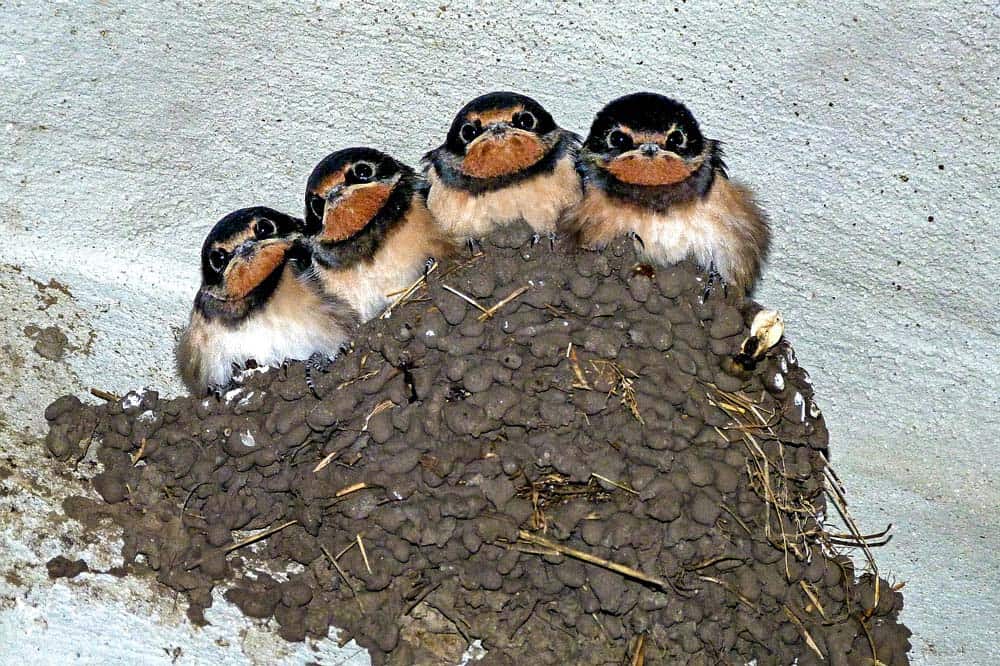 Read more about the Cliff Swallows and their history with the San Juan Capistrano Mission  HERE.  You may also enjoy our Blog on the Las Gaviotas Pelicans.