Don't miss the colony of Las Gaviotas Pelicans located on the cliffs overlooking the Pacific Ocean on the south end of Las Gaviotas.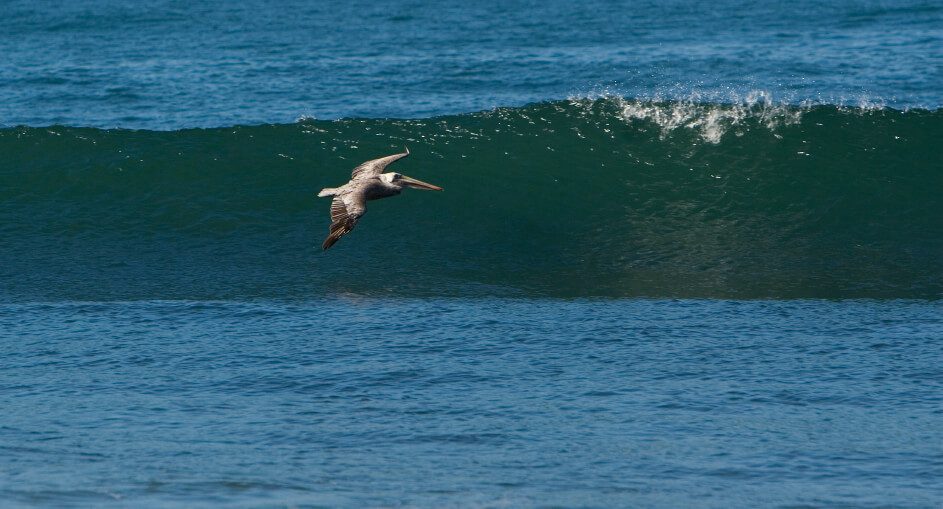 Enjoy watching these prehistoric-looking birds skim along the waves of the Las Gaviotas coastline and then splash into the ocean to snatch an unsuspecting fish.
The California Brown Pelicans measure about 4 feet in length and have a wingspan of just over 6.5 feet. They weigh about 8 pounds. The webbing between their toes makes them strong swimmers capable of plunging into the water and swimming after their prey.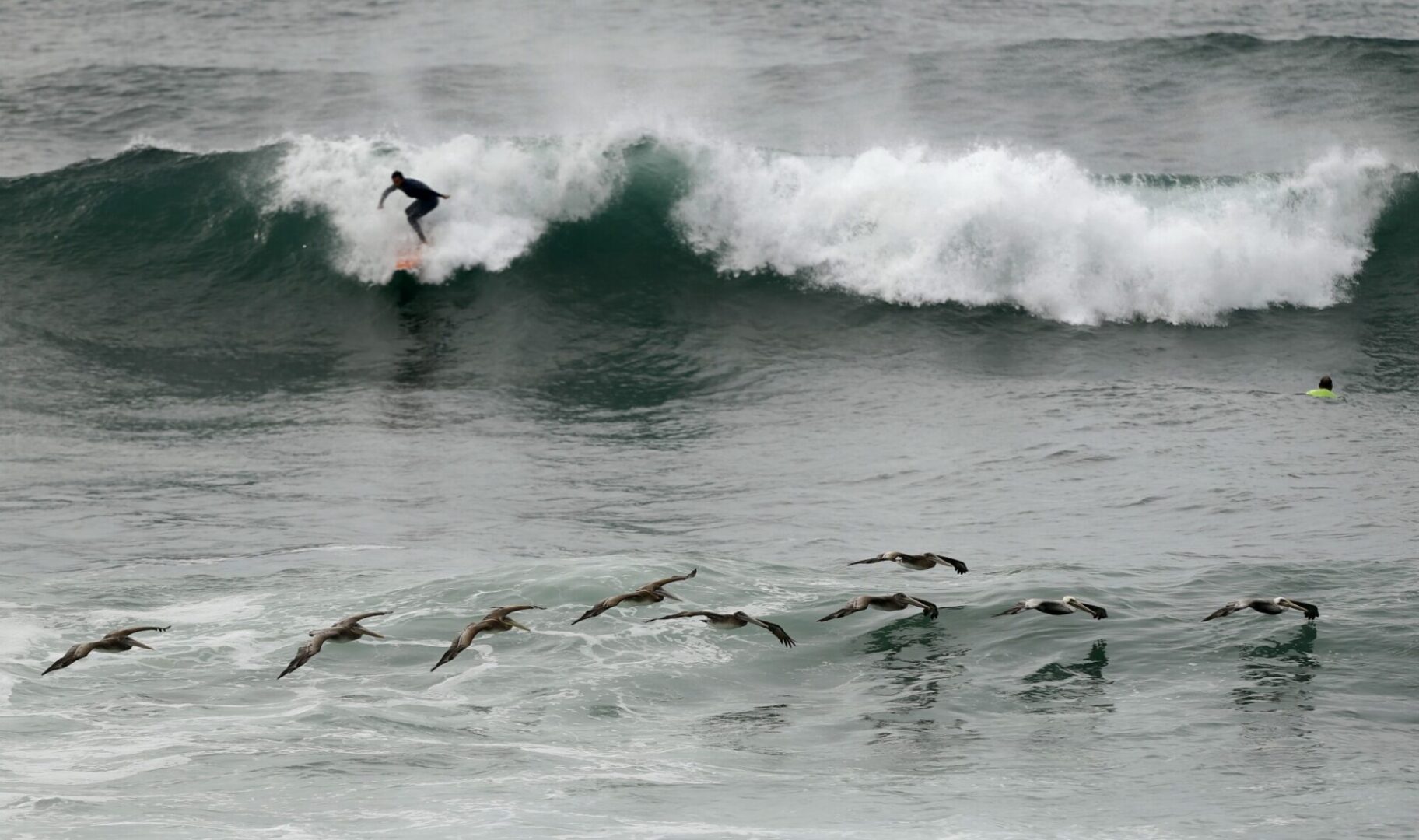 Check out our Blog post on Las Gaviotas Swallows and on the El Morro rock island off the coast of Las Gaviotas.
Las Gaviotas activities include Surfing, Beach Volleyball, Pickleball, Tennis, Shuffleboard, Shore Fishing, Playground, Swimming, Surfing Lessons, Tide Pool Exploration, Walks, Bonfires, Launching Chinese Lanterns, BBQ'ing on the beach, Kelp Bed Fishing, Snorkeling, Scuba Diving, Spear Fishing, Weddings, Watching Sunsets, etc.