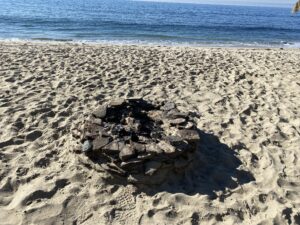 An evening at the Las Gaviotas bonfires with friends and family is a must.
Enjoy a late afternoon surf session, a swim in the ocean, or play beach volleyball.
Before the sun sets, start your evening with a beach BBQ.  Charcoal grills, tables, and benches covered by an open-air roof sit right next to the water's edge and the bonfire pits.  (See our Blog  Las Gaviotas Beach BBQ).
Follow it up with some beverages and smores at the fire pits.  End your evening by sending up some Chinese lanterns into the night sky (confirm with the guards that it is still permitted).
Things to Bring
Beach chairs or towels to sit on.
Firewood, kindling, and matches
Ingredients for smores (Hershey's chocolate, gram crackers, marshmallows).
Wires or prongs to hold the marshmallows over the fire
Beverages
Chinese lanterns
Consider bringing a collapsable cart like the ones sold at Costco.  You can load it with all the firewood you will need for the Las Gaviotas bonfires, plus wetsuits, beach volleyballs, BBQ stuff, beach chairs, towels, etc.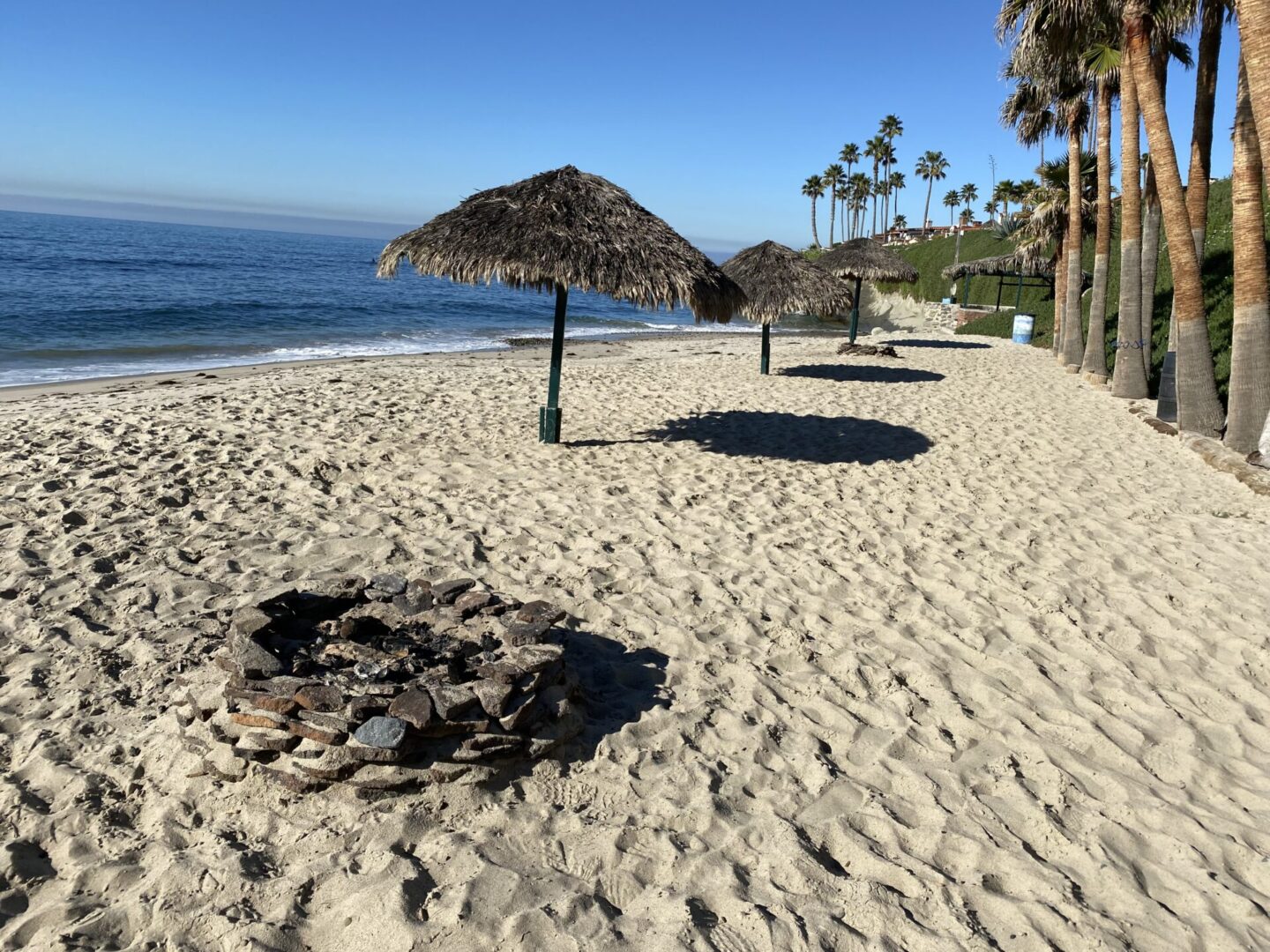 Las Gaviotas activities include Surfing, Beach Volleyball, Pickleball, Tennis, Shuffleboard, Shore Fishing, Playground, Swimming, Surfing Lessons, Tide Pool Exploration, Walks, Bonfires, Launching Chinese Lanterns, BBQ'ing on the beach, Kelp Bed Fishing, Snorkeling, Scuba Diving, Spear Fishing, Weddings, Watching Sunsets, etc.