Enjoy Las Gaviotas Pickleball at the tennis court while enjoying the cool coastal weather. The courts overlook the Pacific Ocean and are surrounded by palm trees and stunning Spanish-style homes.  Reserve one of the two pickleball courts at the Las Gaviotas Guard House at the complex entrance. If you forgot your own paddles and balls, ask the guards for a set to borrow.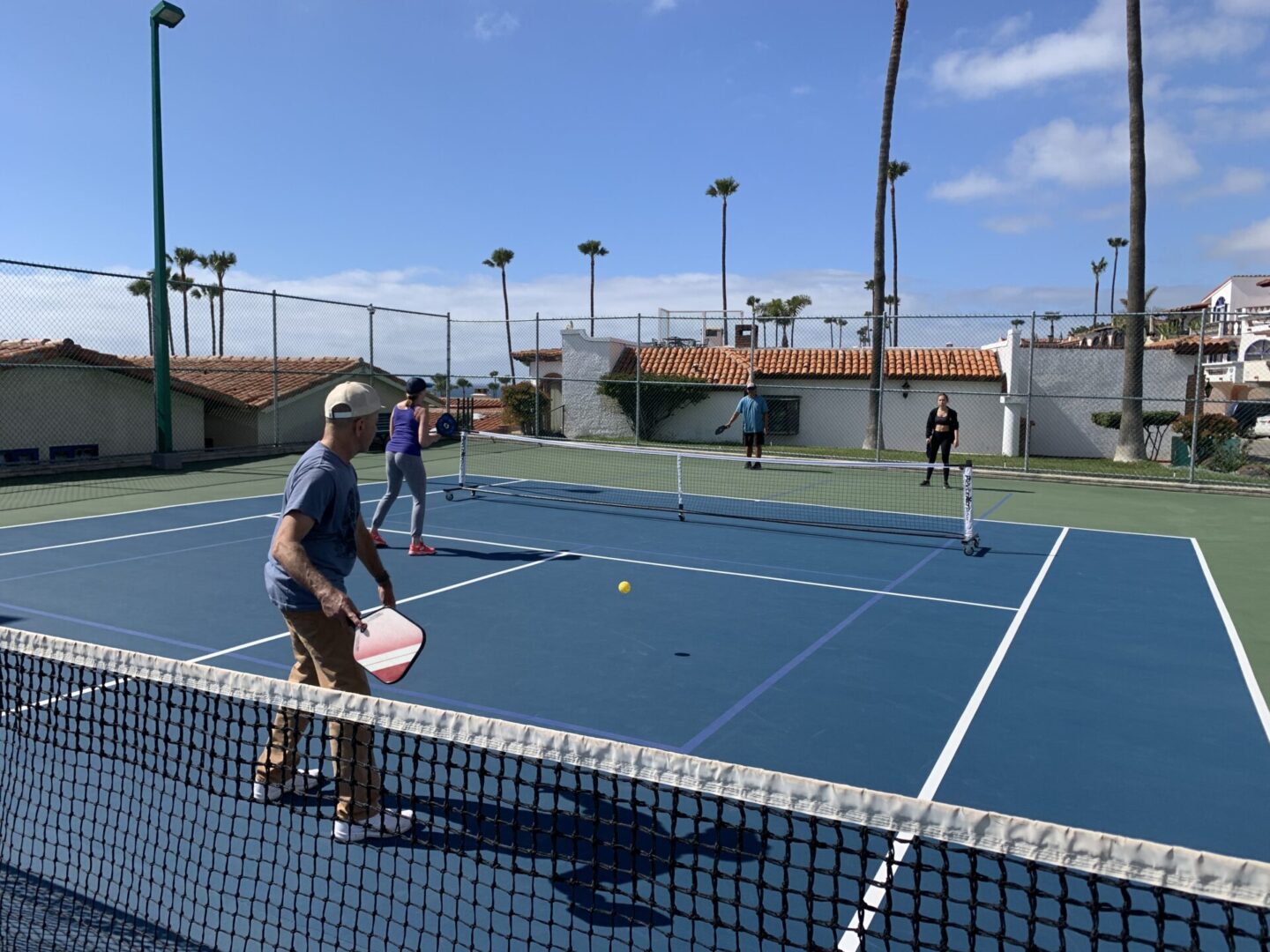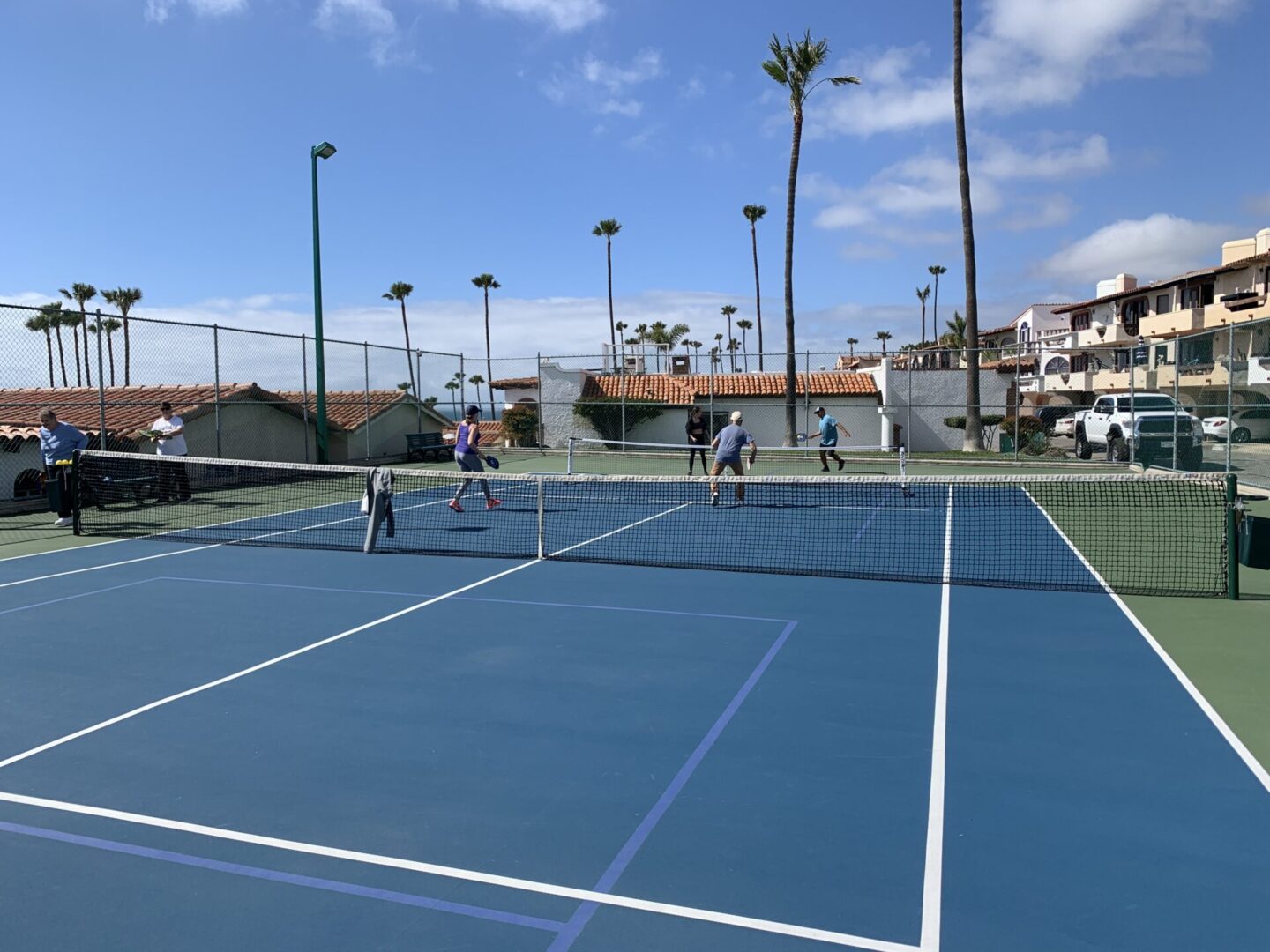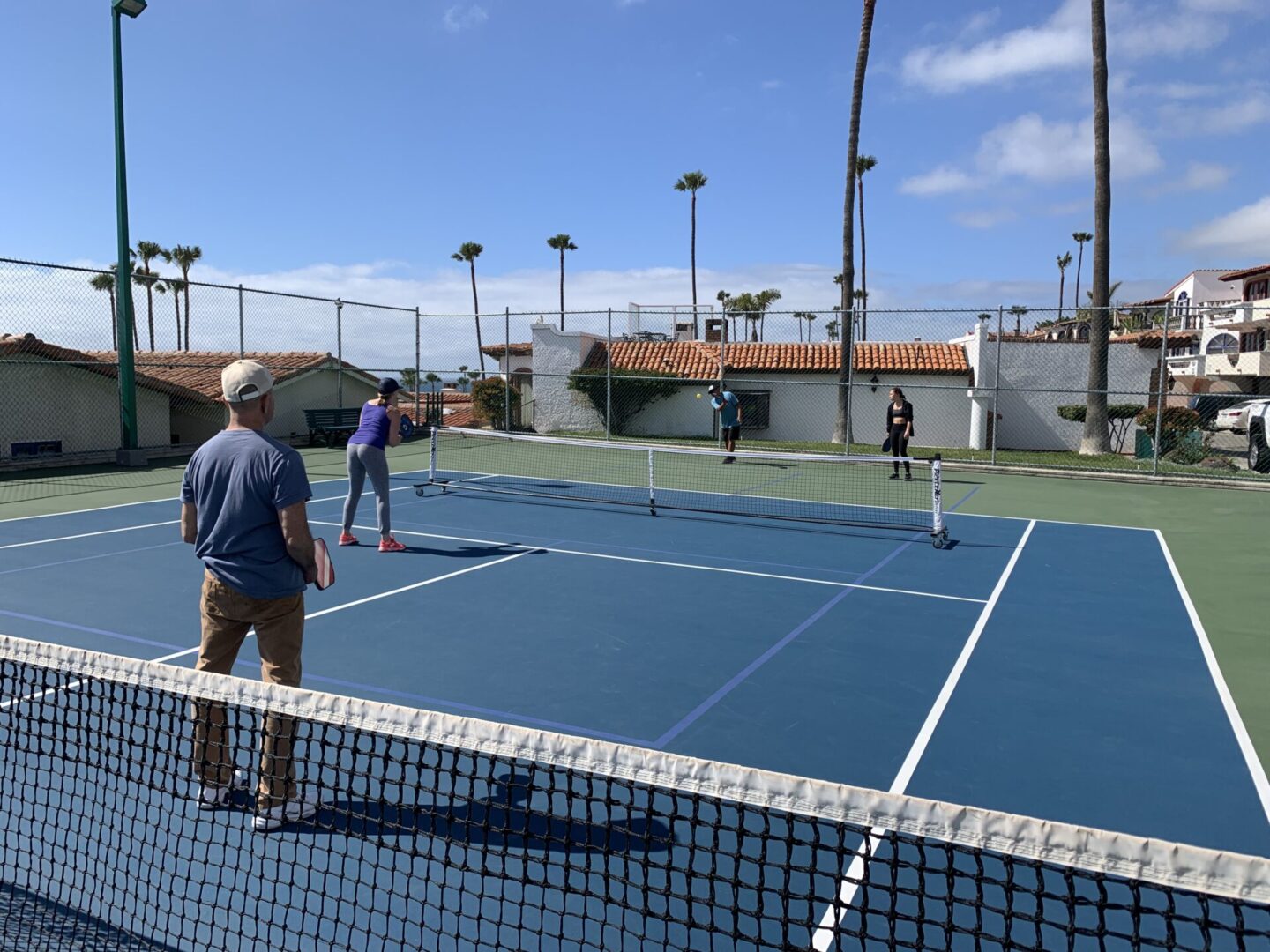 To get to the court, after entering the complex make an immediate left at the guard house and head about 10 houses south.  The court will be on your right.  There is a small common area with a bench outside the court fence and the court is lit at night as well.
If you would like to brush up on the rules of prior to your vacation visit  USAPickleball.org
Try this - a morning of surfing, a huge Mexican breakfast across the street from Las Gaviotas at El Portal restaurant, followed by a well-deserved nap.  After you wake up, head to the pickleball court and crush your opponents.  Remember, your kids need to experience failure and defeat so they can later enjoy success.
Of course, if you prefer tennis or basketball, the location is the same.  The guards also have tennis rackets and balls to borrow and basketballs as well.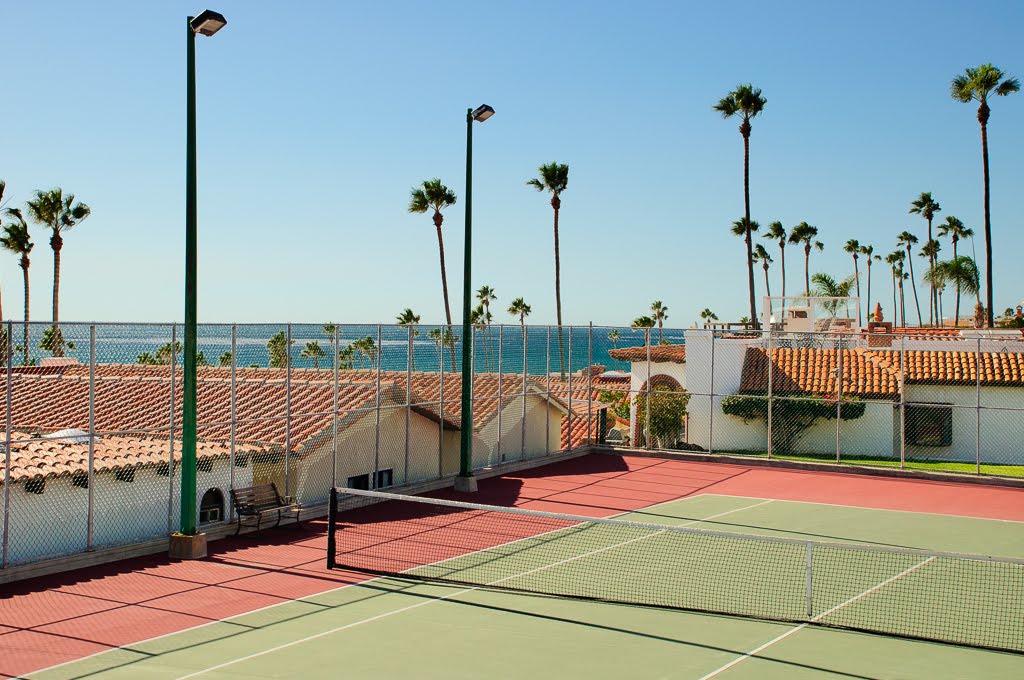 Las Gaviotas activities include Surfing, Beach Volleyball, Tennis, Shuffleboard, Shore Fishing, Playground, Swimming, Surfing Lessons, Tide Pool Exploration, Walks, Bonfires, Launching Chinese Lanterns, BBQ'ing on the beach, Kelp Bed Fishing, Snorkeling, Scuba Diving, Spear Fishing, Weddings, Watching Sunsets, etc.