Las Gaviotas Poolside Seafood
Las Gaviotas Poolside Seafood
If you are a first-time renter you will not want to miss the Las Gaviotas poolside seafood.  Ceviche is made fresh to eat by the pool while watching dolphins swimming by or surfers catching waves.  Since 1986 the Mercado family has been selling fresh seafood by the pool at Las Gaviota on weekends.  The Mercados provides fresh fish fillets for you to bring back to your Las Gaviotas rentals to cook or BBQ.  If you prefer, they make delicious fresh fish and shrimp ceviche topped with avocado slices that you can devour right next to the pool.  Where else can you have this type of experience other than at Las Gaviotas?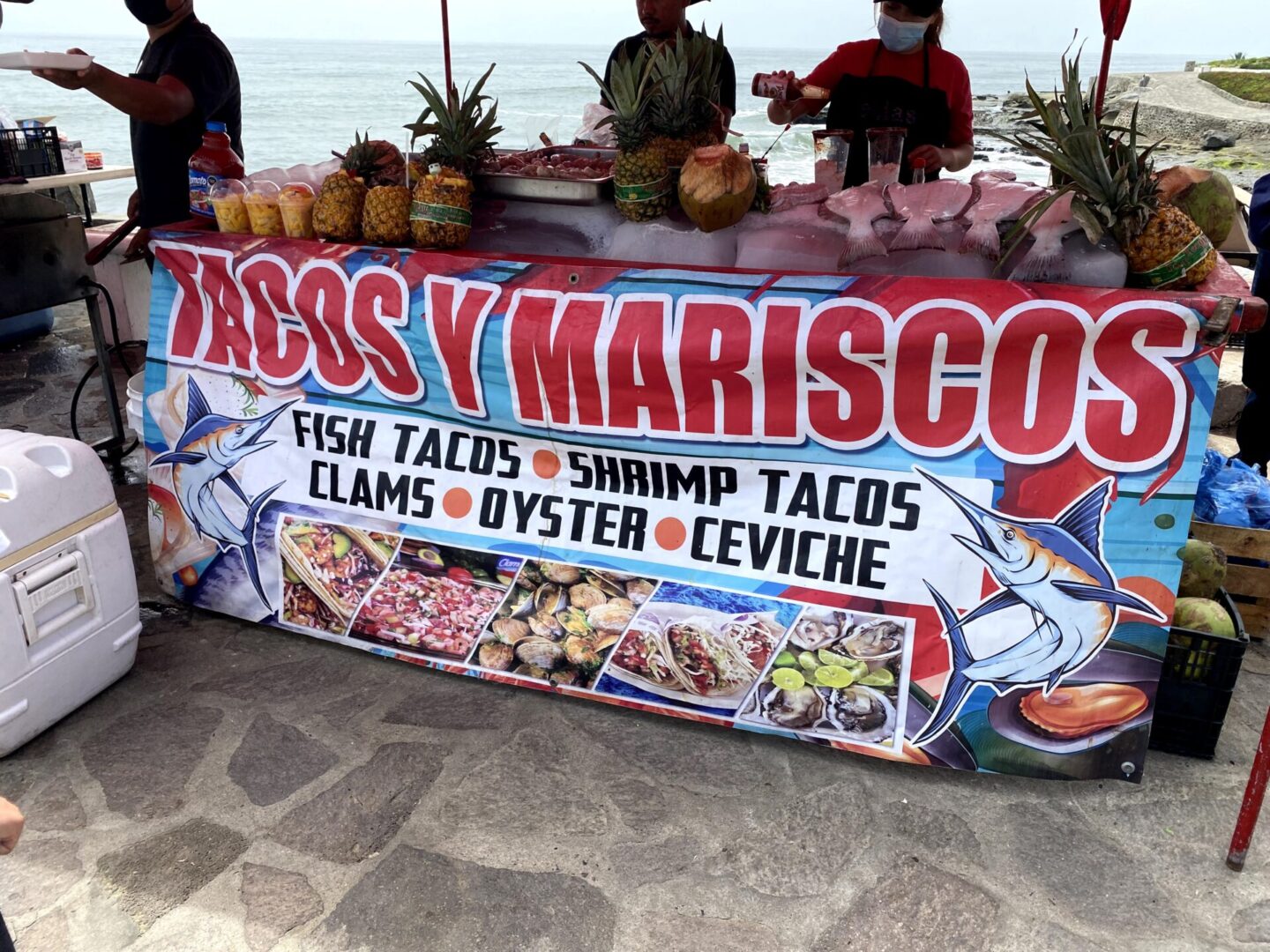 Menu
Las Gaviotas poolside seafood includes: Fish Ceviche, Shrimp Ceviche, Fish Tacos, Shrimp Tacos, Fish Cocktails, Shrimp Cocktails, Oysters, and Clams
Cervesas, Coconut Water/Milk, Soft Drinks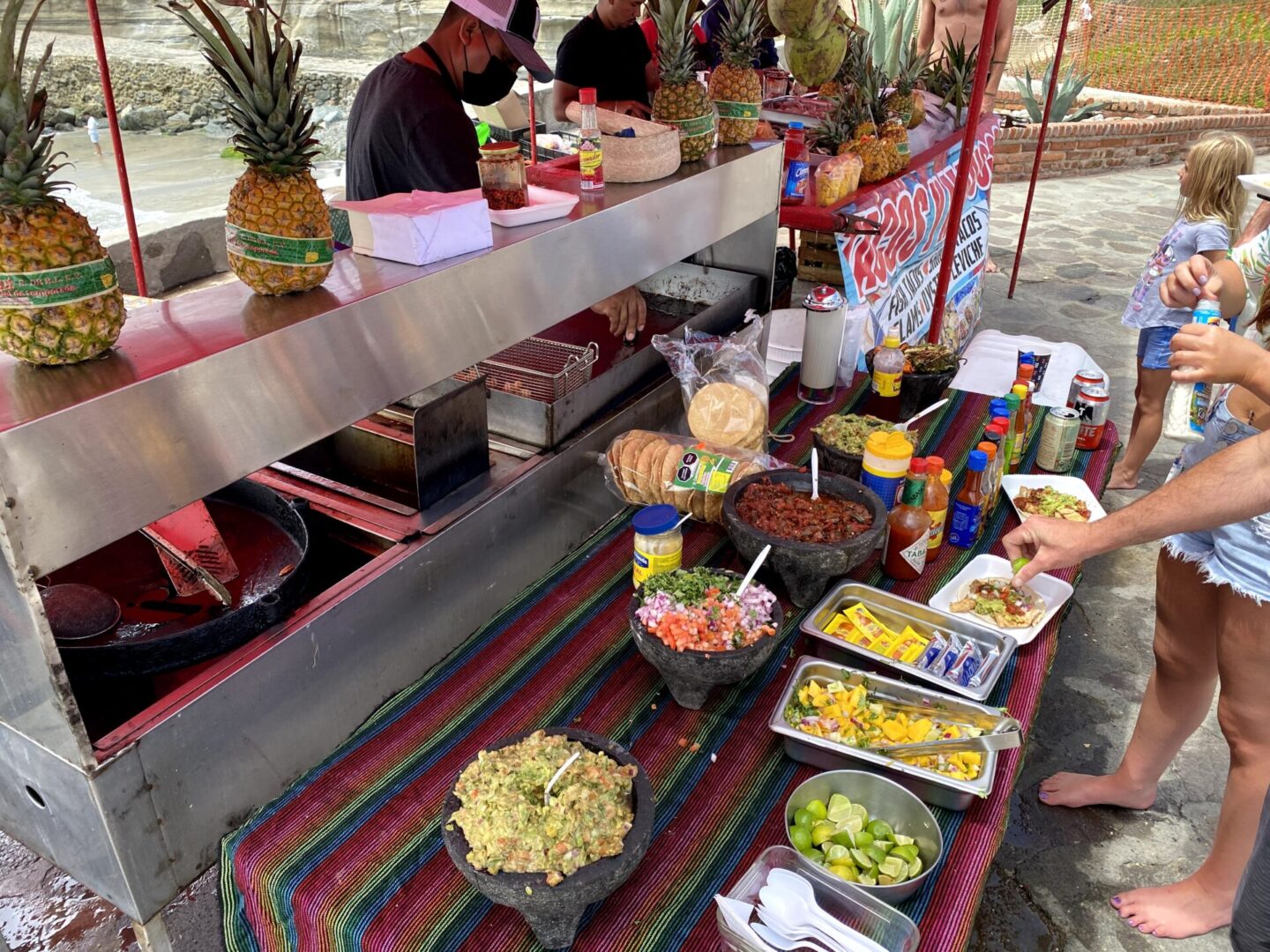 Poolside Tacos
For more food (tacos, burritos, casadillas, etc) plus margaritas and pina-coladas, see our blog post Las Gaviotas Poolside Tacos.
Other restaurants within walking distance of Las Gaviotas include the Mexican restaurant with amazing breakfast plates, El Portal, the seafood restaurant "Collectivo Surf" and "Ollie's Brick Oven Pizza."
Las Gaviotas activities include Surfing, Beach Volleyball, Tennis, Shuffleboard, Shore Fishing, Playground, Swimming, Surfing Lessons, Tide Pool Exploration, Walks, Bonfires, Launching Chinese Lanterns, BBQ'ing on the beach, Kelp Bed Fishing, Snorkeling, Scuba Diving, Spear Fishing, Weddings, Watching Sunsets, etc.
You can find additional information about Las Gaviotas on the Home Owners Association website LasGaviotasBC.com.
Las Gaviotas Physical Address: Escenica Tijuana-Ensenada 41.5, Las Gaviotas, 22713 B.C., Mexico