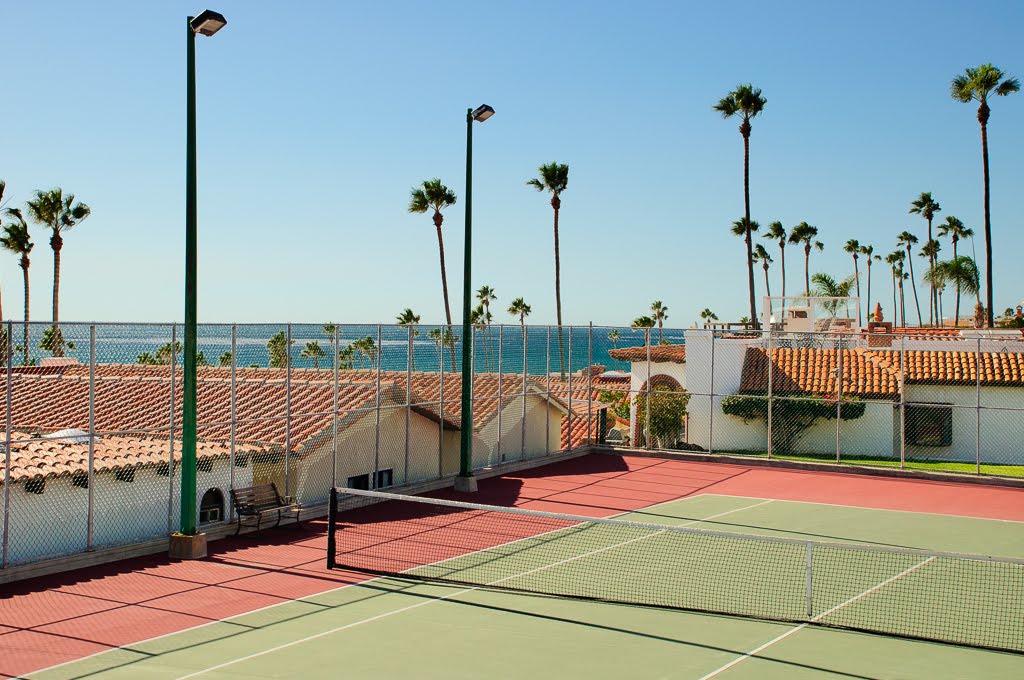 If you still have the energy after a morning of surfing at Las Gaviotas head to the pristine tennis court.  The court is located about 10 houses south of the guardhouse entrance if you make the first left from the guardhouse.
The Las Gaviotas tennis court is maintained to high standards and resurfaced regularly.    Singles or doubles will love the setting overlooking the Pacific Ocean.  Pickleball nets are also available along with a basketball court.
Reserve the tennis court at the Las Gaviotas guardhouse. Remember to bring tennis rackets and balls.  The guard house will also loan you rackets and balls along with pickleball rackets and balls.
A tennis court does not need to only be used for traditional forms.  Dodgeball anyone?  Plan ahead and bring the balls you prefer and let the games begin until there is only one person left standing.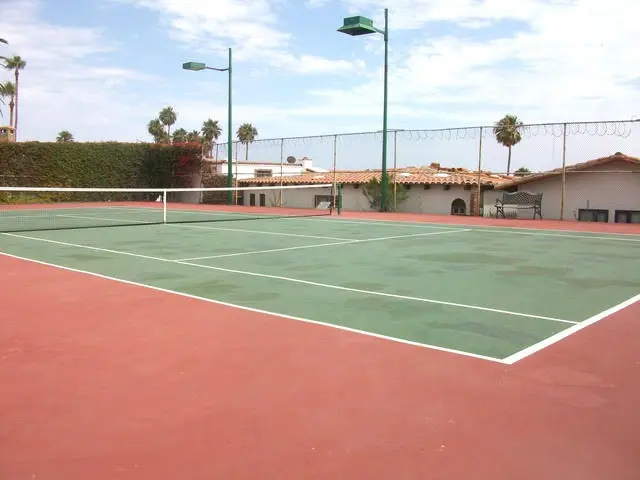 Check out our other Blog posts on Las Gaviotas activities that include Surfing, Beach Volleyball, Pickleball, Shuffleboard, Shore Fishing, Playground, Swimming, Surfing Lessons, Tide Pool Exploration, Walks, Bonfires, Launching Chinese Lanterns, BBQ'ing on the beach, Kelp Bed Fishing, Snorkeling, Scuba Diving, Spear Fishing, Weddings, Watching Sunsets, and so much more.
More information about Las Gaviotas can be found on the Home Owners Association website LasGaviotasBC.com.