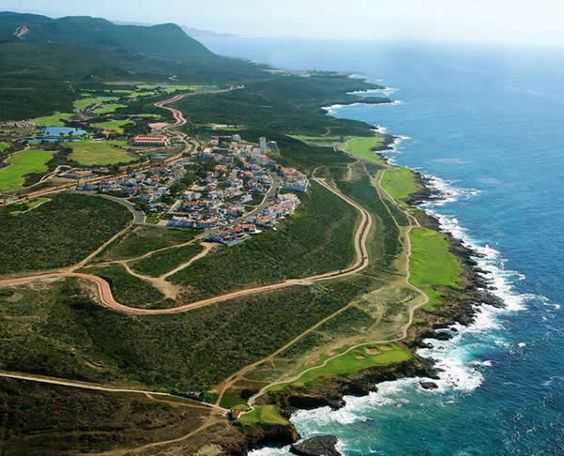 South of Las Gaviotas, about a 20-minute drive, is Bajamar Golf Course.  This is one of Baja's top championship golf courses. It has 27 holes with some greens directly next to the Pacific Ocean.  Enjoy fairways set on hills, lakes, traps, and ravines that test golfers' skills and abilities. You will be mesmerized by the magnificent vistas whether you are a pro or an amateur.
The course is composed of three distinct and landscaped sets of nine holes: Vista, Lagos, and Ocean. Vista and Lagos were designed by Percy Clifford in 1976 and redesigned in 1991 by David Fleming; Ocean was designed by Robert Von Hagge in 1996.
From Las Gaviotas head south on the Free Road until you can get on the Toll Road. Continue south until you see the exit signs for the Bajamar Golf Course. The drive has beautiful views of the Pacific throughout the entire route.
Here is a link to their website GolfBajamar.com
Make reservations in advance for your tee time.  Get an early start and 18 holes in and then enjoy a meal overlooking the ocean at Club House.  Get back to Las Gaviotas to enjoy the pool and jacuzzi to ease those aches and pains from the day.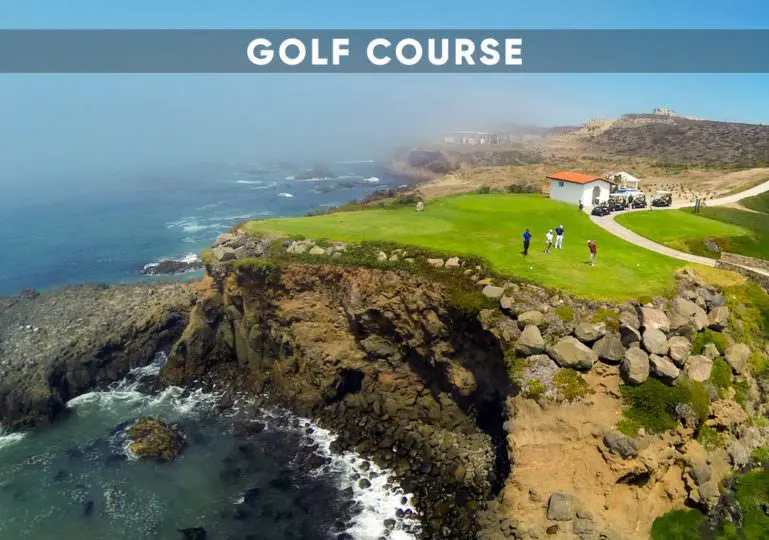 Las Gaviotas activities include Surfing, Beach Volleyball, Tennis, Shuffleboard, Shore Fishing, Playground, Swimming, Surfing Lessons, Tide Pool Exploration, Walks, Bonfires, Launching Chinese Lanterns, BBQ'ing on the beach, Kelp Bed Fishing, Snorkeling, Scuba Diving, Spear Fishing, Weddings, Watching Sunsets, etc.