Las Gaviotas Beach Volleyball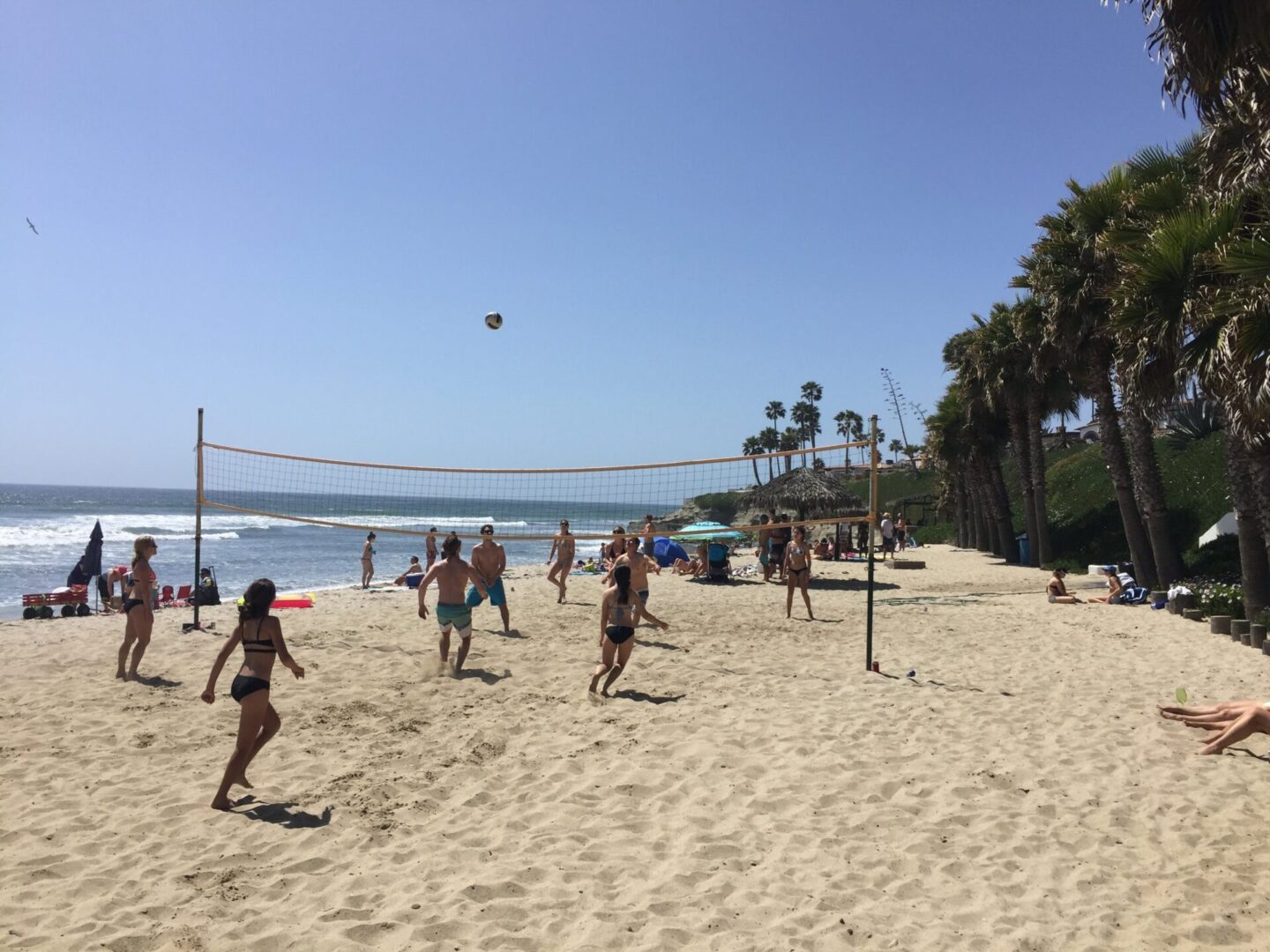 An experience that you will enjoy and always remember is Las Gaviotas beach volleyball. A ball is all you will need to bring.  The net and lines are up all year long.  Las Gaviotas has a private sand beach with a volleyball court, palapas, bonfire pits, and a BBQ area.
Since there is just one court, competitive two-on-two games should be played in the early morning hours.   As families of all ages start arriving games with multiple players get going.  All are welcome and should be encouraged to play.
We suggest a day of beach volleyball, surfing, and swimming in the ocean.  Follow that up with a beach BBQ before sunset.  After sunset enjoy some smores at one of the Las Gaviotas firepits.
Las Gaviotas activities include Surfing, Tennis, Shuffleboard, Shore Fishing, Playground, Swimming, Surfing Lessons, Tide Pool Exploration, Walks, Bonfires, Launching Chinese Lanterns, BBQ'ing on the beach, Kelp Bed Fishing, Snorkeling, Scuba Diving, Spear Fishing, Weddings, Watching Sunsets, etc.
Book your Las Gaviotas rental for the last weekend of June each year to participate in or watch the Mex Volleyball tournament.  If you are a beach volleyball player or fan, this is the must-attend event of the year.  It it a fun tournament that takes place over three days.  Learn more at www.MexVolleyball.com.