Las Gaviotas Spear Fishing
Catch your dinner outside your front door with Las Gaviotas spearfishing.  Cook your catch on the beach at the BBQ area,  Or, bring your catch to the vendor at the pool who will clean and cook your fish as you watch.  Eat your own fresh-caught fish tacos and civiche while sitting next to the pool overlooking the Pacific Ocean.
Where
Swim out directly in front of the Las Gaviotas beach volleyball court and palapas.  Abundant fish are just a few yards out.  If you have the stamina to go a little further, you will find the kelp bed forest just past the surf line.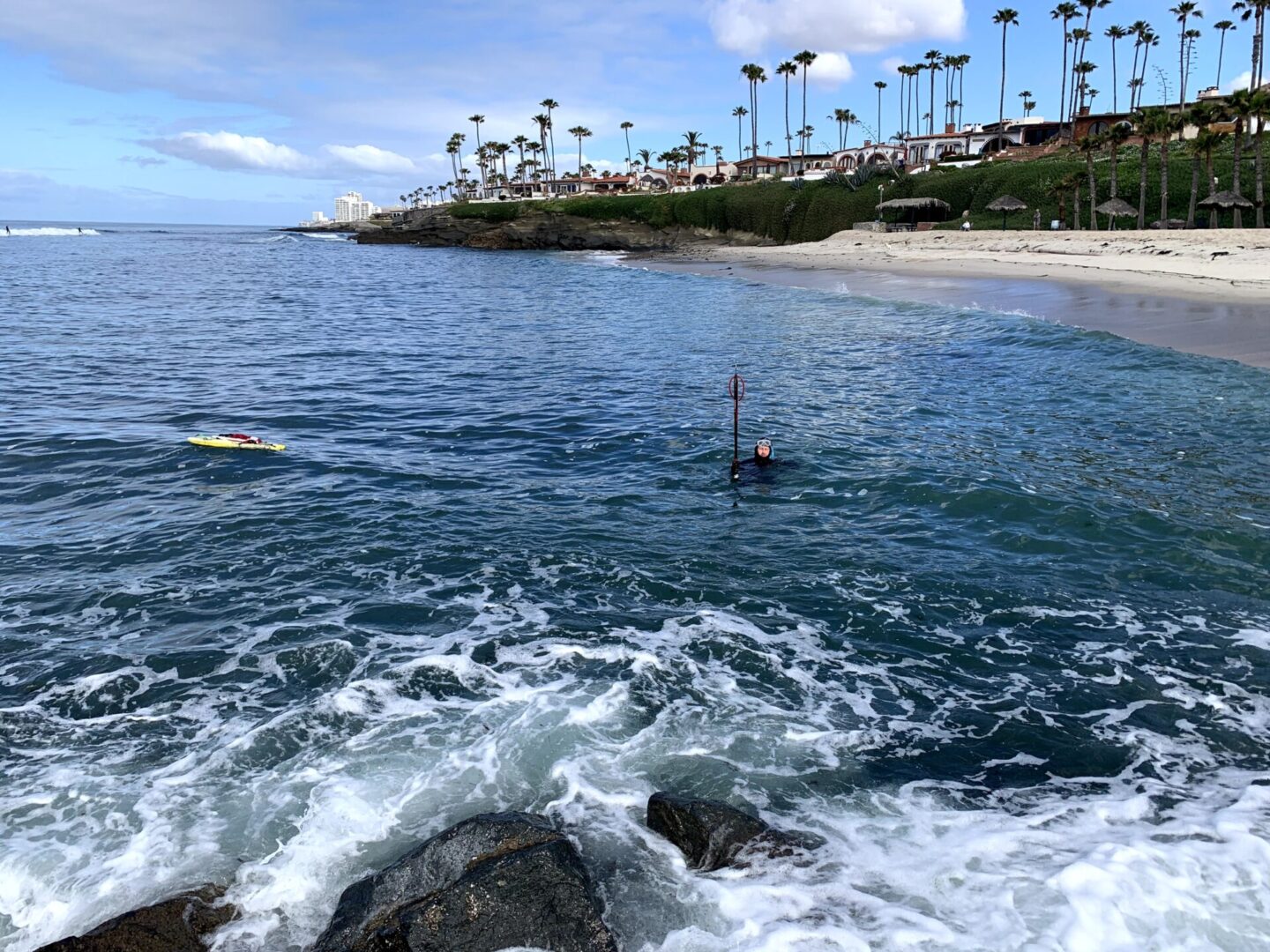 Best Time & Season
Head out in the morning while the ocean is glassy with little or no wind. The dry season of July thru November is when there is less silt in the ocean from rain runoff. That being said, anytime is a good time to spearfish and enjoy getting one with nature.
Las Gaviotas Spearfishing Equipment
A spearfishing sling with a trident point is sufficient to catch edible fish. Depending on the time of year, you may or may not want a wet suit. Mask, snorkel, and fins are a must.
For the truly adventurous consider bringing dive lights and swimming out at night.  You will see a whole different world of sea life at night.
If you are renting a vacation home from Las Gaviotas Rentals (LasGaviotas.net), kayaks and Stand-Up Paddleboards are provided to renters.  Consider paddling out in one of those to the kelp beds and jumping into the water there.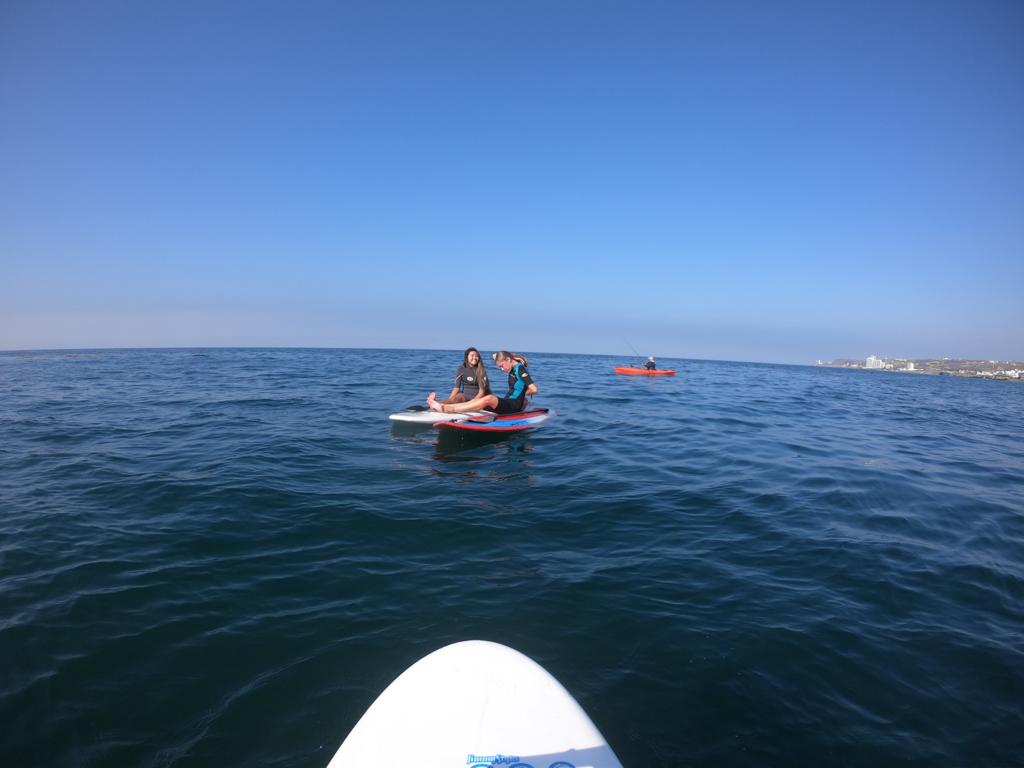 Ecological Considerations
We encourage Las Gaviotas spearfishing and snorkeling but please do it responsibly.  For ecological reasons, please just float in the water and do not stand on the bottom which may hurt the living organisms you touch.  Also, only catch what you will eat.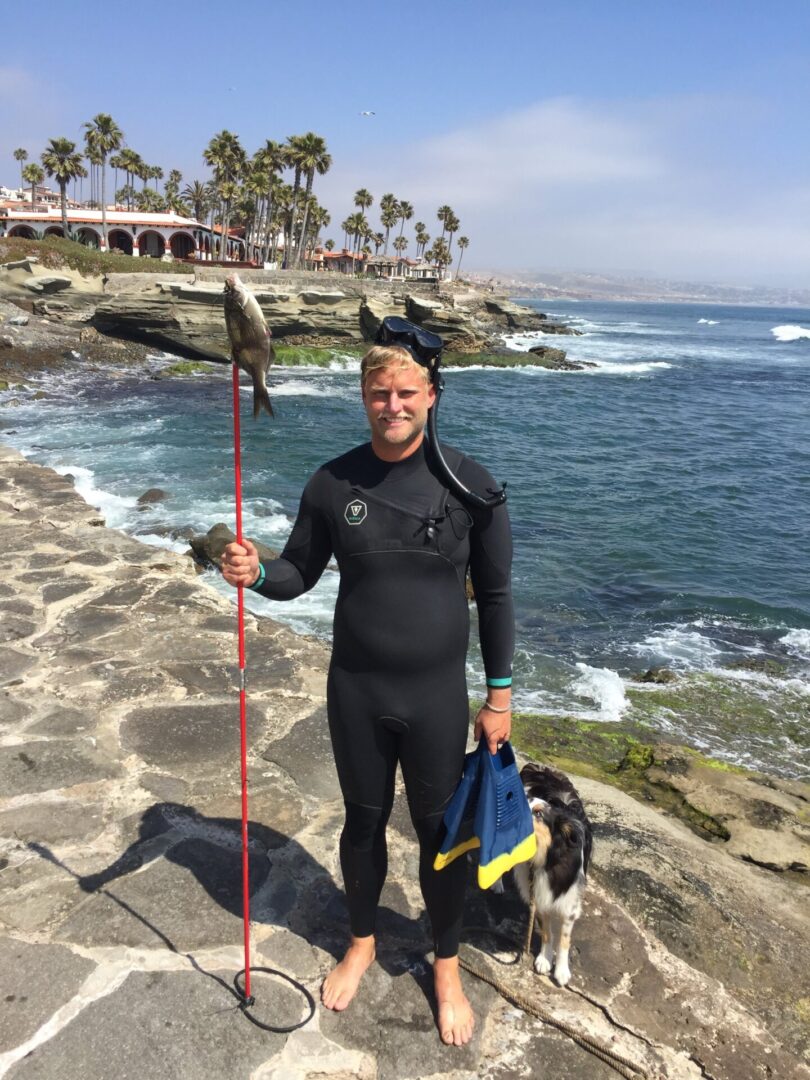 Las Gaviotas activities include Surfing, Beach Volleyball, Tennis, Shuffleboard, Shore Fishing, Playground, Swimming, Surfing Lessons, Tide Pool Exploration, Walks, Bonfires, Launching Chinese Lanterns, BBQ'ing on the beach, Kelp Bed Fishing, Snorkeling, Scuba Diving Weddings, Watching Sunsets, etc.