Las Gaviotas Shuffleboard Court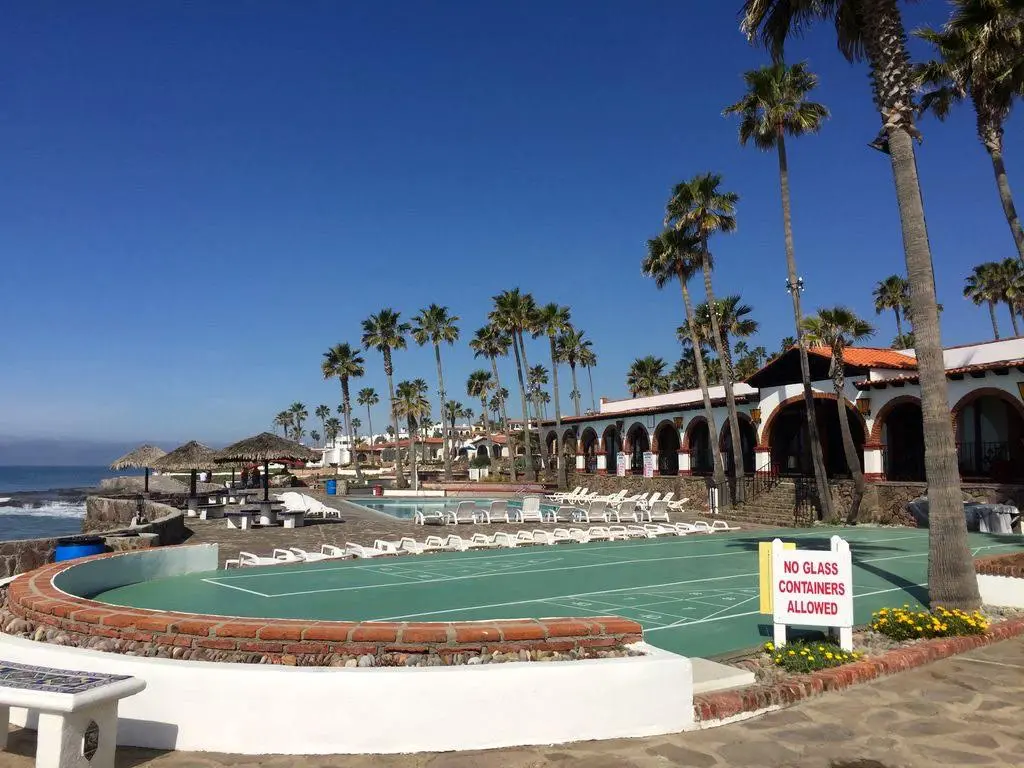 The Las Gaviotas Shuffleboard Court is located next to the pool and overlooks the surf. Poles and pucks can be picked up at the Guard House at the entrance to Las Gaviotas. Whether you are a permanent resident or a renter at one of the Las Gaviotas Rosarito vacation rental homes, all are welcome.
Nothing beats a day at the Las Gaviotas beach but also spend of the day at the Las Gaviotas Club House. In addition to the Las Gaviotas shuffleboard court, you can enjoy swimming in the pool, relaxing in the jacuzzi, watching surfing, or taking a nap in a lounge chair. On weekends food and drinks are served next to the pool.
After returning the poles and pucks to the guards, schedule some time at the tennis court, pickleball court, or basketball court.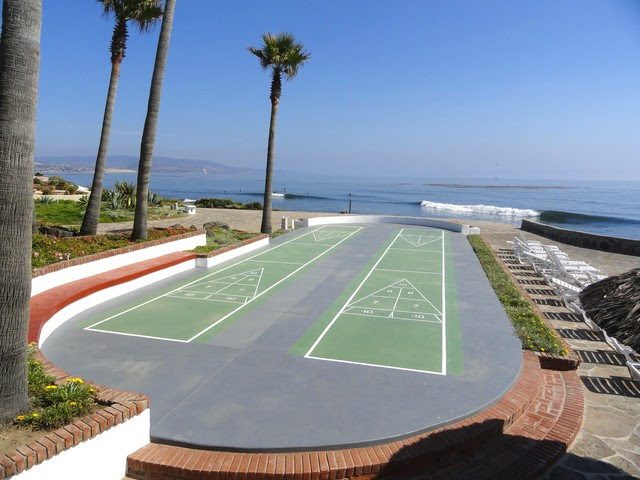 Below is a video on the basics of how to play shuffleboard.
Also, check out our Blog post on Las Gaviotas Swallows and on the El Morro rock island off the coast of Las Gaviotas.
Other Las Gaviotas activities include Surfing, Beach Volleyball, Pickleball, Tennis, Shuffleboard, Shore Fishing, Playground, Swimming, Surfing Lessons, Tide Pool Exploration, Walks, Bonfires, Launching Chinese Lanterns, BBQ'ing on the beach, Kelp Bed Fishing, Snorkeling, Scuba Diving, Spear Fishing, Weddings, Watching Sunsets, and so much more.